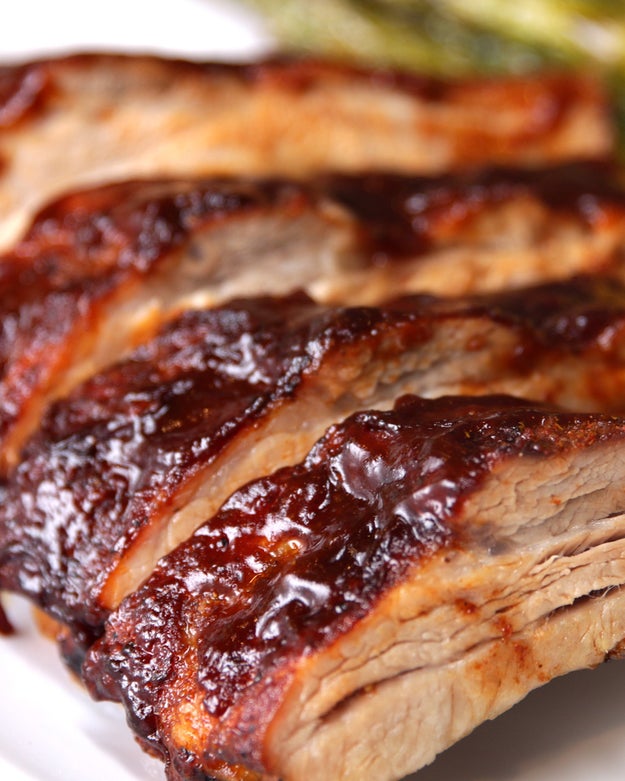 You do not have permission to view the full content of this post.
Log in or register now.
INGREDIENTS
Servings: 2-4
1 rack baby back ribs, halved
2 teaspoons cumin
2 teaspoons chili powder
1 teaspoon pepper
2 teaspoons garlic powder
2 teaspoons salt
2 teaspoons paprika
1 cup bbq sauce
3 ears corn, husked and halved
10-15 stalks asparagus
4 tablespoons olive oil
2 teaspoons salt
½ teaspoon pepper
PREPARATION
Preheat oven to 275°F.
Place the half racks on a baking sheet lined with foil. Sprinkle evenly with cumin, chili powder, pepper, garlic powder, salt, and paprika. Rub in the seasoning evenly on both sides.
Cover with the foil and bake for 2 hours.
Increase oven temperature to 500°F.
Remove the ribs from the foil and place on baking sheet. Spread the bbq sauce evenly on the top.
Place the corn on one side of the pan, and the asparagus on the other. Drizzle the olive oil, salt, and pepper evenly over the veggies, and rub the seasoning in evenly.
Bake for 10 minutes. Rest the ribs at least 10 minutes.
Slice and serve!
buzzfeed