Good day phc, I just want to inform you lazada referral program is still up and kicking. This time may oras na talaga sya na nagwowork. Without further do let us start!

50php per sim referral trick!
1. Log-in ninyo muna ang main account ninyo sa Lazada or kung wala pa sign-up kayo. By the way dl this version na ito (huwag sa Google Play) para sure na lalabas si lazada referral bubble icon.
Link:
You must register or login to view this.
*note: once makapg log-in na kayo at nakuha referral link log-out ka muna sa app.
2. Copy ninyo ang sarili ninyo referral link. Now go to browser paste it then let it load. I highly recommend ko na gumamit kayo ng Firefox Focus. Bakit? madaling magclear cache/data hindi sya nag-iistore ng data cache in just a single click sa browser. Ultra Incognito lol!
Link: You must
register
or
login
to view this.
3. Accept nyo na ang pop up invite instant 20php points! Now create account na kayo using your ****** sim (never pa nainvite sa lazada referral program) para madagdag sa referral meter ng main account mo.
*note: if the browser request for leaving the app IGNORE IT. Continue nyo lang sa sign-up.
4. Now here is the great thing about this trick, once ang ****** lazada referral sim ay successfuly registered sa browser mag pa pop-up ulit na successful na ang claim +20php points added sa main mo at sa dummy account mo. May lalabas ulit dyan na link if you want to open it on lazada browser, hit click para malink yung points sa dummy mo.
5. Now click log in sa lazada app using the info of your dummy via link open from browser to lazada app. Pag success ang log in mag da direct yan to create password create ka then log-in.
*be sure hindi maputol ang link from browser to app combo.
Congrats! Instant
P50.00
lazada wallet points ka kaagad!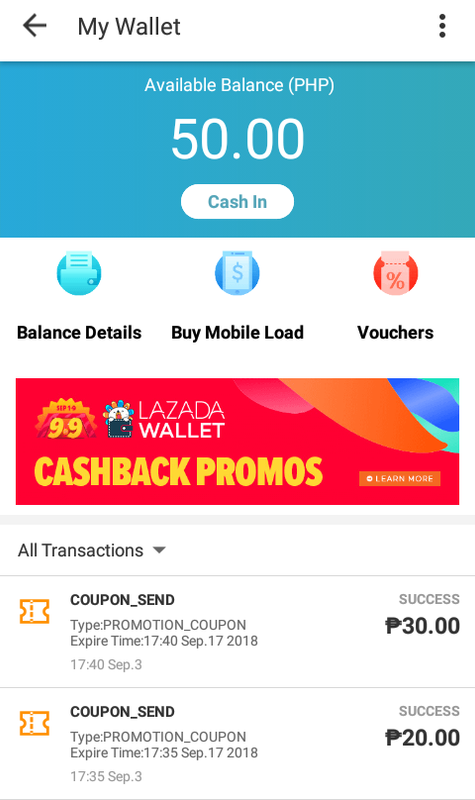 6. Verify mo na ang lazada wallet mo para makabili ng products online. prior ko kasi load since 50php lang naman. (atleast LIBRE!)
*PANG 10DAYS UNLI SA SUN LOL!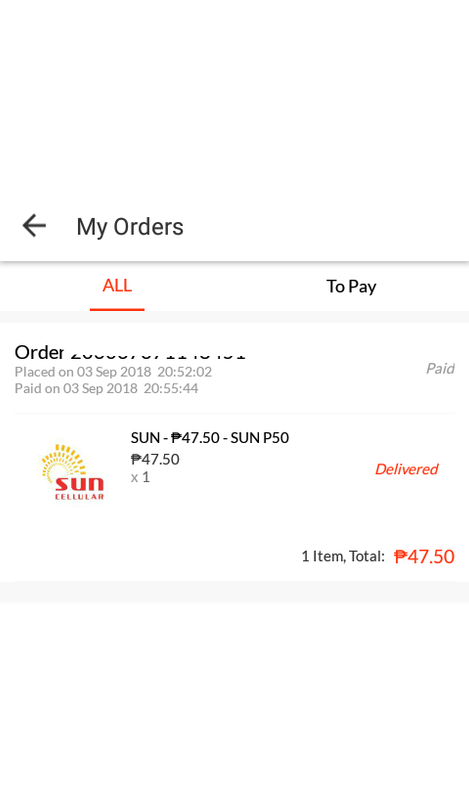 7. Log-out again the account and repeat the process using your main account referral link.
Formula:
1 sim (lazada unused)=50php
1 successful invite = +20php referral meter
*2 birds in 1 stone! more sim the better! enjoy!
*To convert your referral meter points to lazada wallet points you should reached 100points to enable Top-up.
Proof: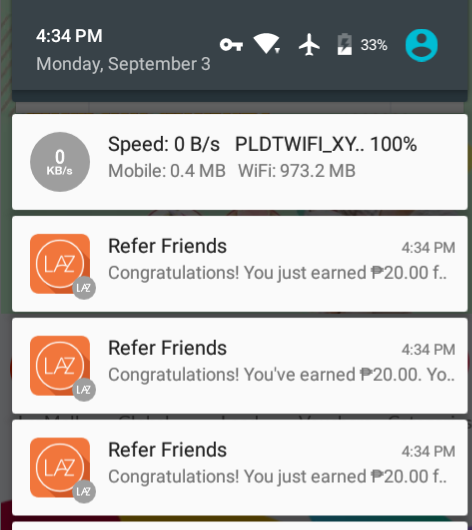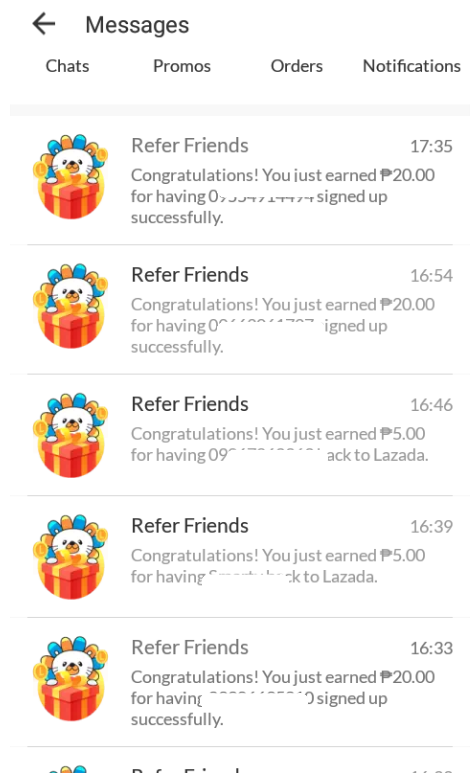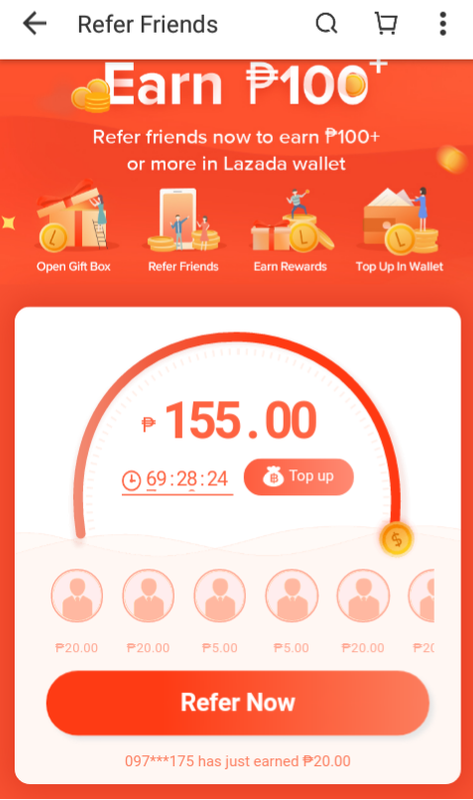 ⬆⬆⬆ today lang ang earnings ko na yan!
So far sa time palang na yan pumapasok ang trick mabilis lang. Pag lumagpas as I observed nagre reached its limit na agad.
Hindi ko pa nasubukan sa ibang oras. Tatry kp this 4am onwards. Will update this thread soon.
Keep it safe, keep low!
G

GUILTY